---
You can enchant a bow with an anvil. Finished Enchanted Bow is sold by Expert Archer
Minecraft versions: 1.19.2 /1.19.1 /1.19 /1.18.2 /1.18.1 /1.18 /1.17 /1.16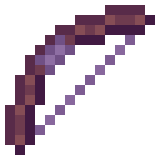 How to craft enchanted bow
---
Here is how to craft enchanted bow in Minecraft. The crafting recipe specifies the required ingredients and their location in Minecraft.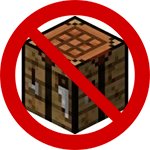 Can't be crafted
Unfortunately, enchanted bow cannot be crafted in the inventory or on the workbench in Minecraft.
Enchanted Bow you can buy with emeralds from villagers.
Where to buy enchanted bow
---
Here it is indicated where you can buy enchanted bow in Minecraft, i.e. where enchanted bow is sold in Minecraft.