---
When fired from a crossbow, 3 arrows fly out simultaneously: one flies straight, the other two – at an angle in different directions. This consumes only 1 arrow. If none of the arrows hit the mob, then only the central arrow can be raised. If at least 1 arrow hit the mob, then raising the arrow will no longer work. Enchant is only suitable for crossbow
Minecraft versions: 1.19.2 /1.19.1 /1.19 /1.18.2 /1.18.1 /1.18 /1.17 /1.16
| | |
| --- | --- |
| Effect | Fires three arrows at once |
How to craft triple shot
---
Here is how to craft triple shot in Minecraft. The crafting recipe specifies the required ingredients and their location in Minecraft.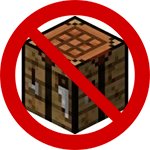 Can't be crafted
Unfortunately, triple shot cannot be crafted in the inventory or on the workbench in Minecraft.
What can be enchanted with triple shot
---
It is indicated here that you can enchant with triple shot in Minecraft to increase the characteristics.